Title:  Commercial Lines or Personal Lines Account Manager
Location:  Headquarters – Clarence
Department:  Commercial or Personal
Reports to:  Commercial or Personal Lines Director
FLSA Status:  Non-Exempt
The Account Manager is responsible for receiving and processing customer requests for coverage, claims, and billing from clients and company representatives. Additionally, the Account Manager serves, retains, and rounds out insurance accounts, according to agency procedures and standards.
Service
Quoting, binding, and underwriting all renewal applications and some new business in a timely and accurate manner, and processing ne and renewal policies upon receipt.
Receiving customer inquiries and complaints via telephone, mail, e-mail or in-person.
Completing questionnaires for new accounts or renewal policies, rating coverage or policies and verifying underwriting eligibility.
Issuing binders, auto identification cards, loss run requests, policies, endorsements, certificates, as well as change requests and all required forms for clients and companies.
Entering all pertinent client information to appropriate client's files on computer and notes telephone calls.
Verifying policy and policy change information, facilitating corrections when necessary.
Tracing and expediting late orders to maintain the agency's image with the customer.
Reviewing renewal policies for accuracy, recommending changes or improvements to the total account, and suggesting or offering additional coverage, products, or remarket as needed. To be completed 30 days before the effective date.
Appling knowledge about the insurance products and services to best meet customer needs, including ensuring the insured avoid gaps in their coverage
Determining if direct or agency billing is appropriate, invoices accordingly, and answers billing inquiries.
Maintaining AMS360 in an orderly and accessible manner with client contact sheets, lists of insurance, and claim history records.
Continuously finding ways to generate new prospects, upsell, and cross sell accounts for the agency by conducting regular account reviews to improve retention and to maintain a 90% retention rate.
Actively seeking referrals from current client base to solicit for new business prospects; follows up to generate new business using prospect database and automation system.
Actively working to retain accounts; following up on cancellations and Broker of Record letters, according to agency procedures and standards
Conducting periodic service calls by reaching out to customers prior to renewal to review service and pricing to date, and review policies to fill in gaps
Participating in continuing education and keeping informed regarding industry information, new product information, legislation, coverages, and technology to continuously improve knowledge and performance.
Sets priorities and manages workflow to ensure efficient, timely and accurate processing of transactions and other responsibilities.
Producer Team Support
Providing technical support to Producers; specifically, in analyzing client needs, coverage forms, and quotations
Identifying exposure to loss and recommends appropriate coverages in coordination with Producers.
Mentoring and/or training new Account Managers as requested by management.
Scanning and filing documents pertinent to the clients' files, as necessary.
Assisting Producers, as needed including occasional accompaniment on prospect and client meetings as requested by Producer.
Any other duties as assigned by Management.
NYS Brokers License required
Bachelor's degree in Business preferred and 3 years of insurance experience; or

7 years of insurance experience

Team orientation with the ability to work collaboratively to ensure processes are timely, accurate, and thorough.
Courteous and effective relationship building skills with clients, co-workers, carriers and other business contacts.
Ability to read and interpret documents such as safety rules, operating and maintenance instructions, and procedure manuals.
Ability to calculate figures and amounts such as discounts, interest, commission, and percentage.
Ability to apply common sense understanding to carry out instructions furnished in written, oral, or diagram form.
Ability to deal with problems involving several concrete variables in standardized situations.
Proficient in AMS360 and knowledge of Microsoft Word, Excel, internet software, and Comparative Rating Software
While performing the duties of this job, the employee is regularly required to sit; use hand and talk or hear. The employee is occasionally required to stand; walk; reach with hands and arms; climb or balance and stoop, kneel, crouch, or crawl.
Emerling Floss Murphy & Associates (EFM) was established in July 2020, as the result of a merge of three prosperous Western New York insurance agencies combining to take their services to the next level.  This newly merged company brings a combined total of over 200 years of experience serving in the industry and over $50 million in yearly premium volume from commercial and individual accounts.
Emerling Floss Murphy & Associates are also proud members of the EMS Group, which is an independent insurance agency formed in 1995 with the purpose of expanding resources, and competitive advantages even further.  Other members of this group include Stahlka Agency, Inc., and McMahon Agency, Inc.
EFM partners with highly respected insurance companies which are carefully selected group of financially sound and reputable in the industry.
With that, EFM possesses a strong philosophy in business – success comes from outstanding service to our clients.  EFM is here to help their clients see protection and prosperity through quality insurance, reasonable prices, and a partnership that will help them see success.
If you decide to join the EFM team, we hope you embrace this philosophy and enjoy being a part of a very special, locally owned company in Western New York.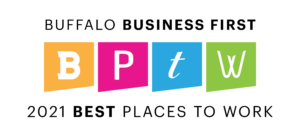 Emerling Floss Murphy & Associates is Proud to be an Equal Opportunity Employer M/F/V/D Committed to Affirmative Action.