One Year of Emerling Floss Murphy & Associates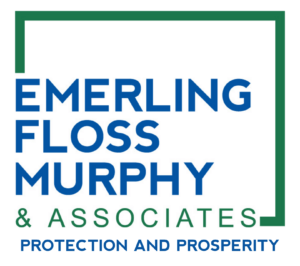 Thursday, July 1st, 2021 marks the one-year anniversary of the "official" merge of Emerling Floss Murphy & Associates. This endeavor happened after six years of discussion, planning, and executing – yet we could have never planned on adding a pandemic into the mix when our merge came to fruition.
In an odd way, the timing was perfect. Let's get all of our big challenges out of the way, early on, with the mix of the expected challenges that come with merging three insurance agencies into one. As we navigated the various bumps, it helped us clear our lanes of responsibility for each partner, and team within our organization, which resulted in our agency being even stronger than I could have ever imagined.
Already within our first year, our agency saw a lot of great achievements. In addition to business milestones, I am very proud of our Employee Community Relations Committee, which provided a budget and has complete autonomy to select hands-on projects for the community and our donations to charity. Additionally, they put together a team for Ride for Roswell, with a loft goal of raising $5,000. They supported the Clarence High School Prom with T-Shirts and Amazon Gift Cards, they put together personal hygiene kits for the Grigg Lewis Foundation. We also raised money to provide financial support for the YWCA of the Niagara Frontier.
We also had a lot of great additions and promotions within our EFM&A Team. Kellie George, a longtime member of Murphy Insurance became our Claims Specialist for the entire agency. We saw the retirement of Tina Schmidt while welcoming Tracey Ligammari to fill her shoes after completing an overseas deployment from the National Guard. Additionally, Jill Rich was promoted to our Personal Lines Team Leader, while also adding Ayana Graves as a Personal Lines Account Manager.
There were a lot of developments in our Commercial Lines Department. This included having Adam Kahabka join our team as a Business Development Associate, Mary Lu Hanna become a specialist for our Group Benefits program, and hiring Amanda Voit as a Group Benefits Account Manager. We also had major growth and development with EMS Wealth Management, where we hired Kelly Platt as a Client Relationship Manager.
Watching our team members from three different offices collaborate and grow together, especially through all of the challenges we faced during our first year has been the most rewarding part of the first year. We were even recognized by Buffalo Business First as one of the Best Places to Work, which again is reflective of our incredible team coming together and shaping our environment.
Now that we are a year in, I reflect on the words of the late Paul Barone, who was a true visionary and who played an important role in our founders' group in providing great insight and vision for our merge. Paul stated, "1 + 1 + 1 = 6". Our three agencies are definitely stronger together. The dynamic of the young innovative energy of our younger partners, with the experience, wisdom, and history of the founder partners have set up a great path for a long, bright future ahead.
I would like to thank our partners, our incredible team members, our families, and of course our incredible clients for your support, patience, encouragement, and loyalty during this past year. I am honored to be a leader of such an incredible organization, with talented, passionate, and hardworking people.
Year one of many years to come was certainly memorable, and I am looking forward to the future adventures ahead.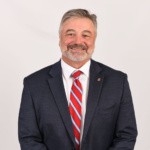 Joe Floss
President
Emerling Floss Murphy & Associates