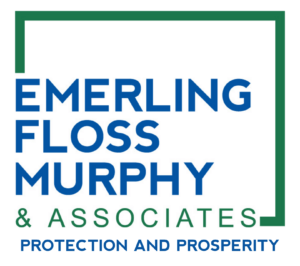 Dear Friends of Emerling Floss Murphy & Associates,
The three separate family-owned and operated entities of Floss Agency, Inc. in East Amherst; Emerling Agency LLC in Clarence and ML Murphy Agency, Inc. in Lockport became one entity on July 1st, 2020 and we continue to operate out of Lockport and Clarence locations Three years down, and perhaps 300 more years to go!
We merged to benefit our clients and associates, to create opportunities for others in the organization, and to carry on the legacy of helping clients find the best insurance coverage and value. We merged to attract talent in Benefits, Life Insurance, and Financial services to better serve our clients' insurance needs. Uniting gave us the scale to accomplish this without compromising the values that have driven our success. The merger was a groundbreaking event, as the Insurance Agents Association reported.
As we enter our fourth year in operation as Emerling, Floss, Murphy & Associates, LLC.; on behalf of our ownership group, I wanted to thank our clients, our Associates, our Core Carrier partners, and our Agency Partners in the EMS group.
To our Valued Clients:
Thank you for your loyalty and friendship. The continued growth and success as an organization depends on your continued support of our small business. We are keenly aware that we must earn the right to service your insurance needs every day. Please call on us if you have any questions or service concerns. We strive for excellence and are focused on continual improvement as an organization.
To our Associates (All employees at EFM&A):
Thank you for your dedication to our clients and for representing our brand so well. As you know, our reputation is far more important to us than anything! Keep up the great work!
To our Core Carrier Partner:
Thank you for providing us with unique and competitive products to offer our clients. We look forward to growing with all of you.
To our EMS GROUP agency partners:
As all may be aware, to better serve our clients; we collaborate best practices and aggregate some carrier production requirements with two other family-owned and operated Agencies for over 30 years. We are proud to be associated with Stahlka and McMahon Agencies. It is great working with you and we appreciate the mutual respect and accountability our relationship provides.
Sincerely,
Joe Floss
President, Emerling Floss Murphy & Associates